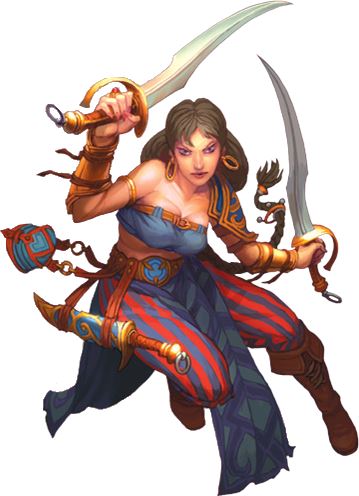 "Fools are fools, no matter where they are. They never see me coming."
There was a time when the slums of Irram became infected with strange and wicked cults. The poor became slaves, the temples closed their doors, and the city rotted from within. Leading a small band of vigilantes, night after night Tahlia would storm basements and back rooms, searching out the cultists. She would pass over the wicked like a shadow, disappearing into the night before a body could hit the ground.
"We will only prevail when evil fears the darkness more than hates the light."